About Dr. Hayes and The Hayes Center for Pain & Addiction
The Hayes Center for Pain and Addiction (HCPA) is very different than other pain management practices. Many practices focus on either very invasive interventional treatments and/or the exclusive use of opiates and potentially other harmful drugs that cause physical dependency and addiction.
HCPA is a non-interventional pain management practice which focuses on eliminating or reducing chronic pain without relying on addictive and harmful drugs. We focus on using effective and safe traditional and complementary medicine treatments.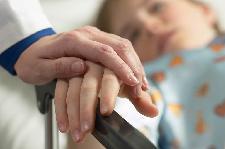 HCPA focuses on very complicated chronic pain problems; many of our patients are referred by other physicians. Our initial evaluation of the patient is extremely thorough. Once that is completed, a diagnosis and an effective and safe treatment plan can be developed to improve long-term outcomes for chronic pain.
The key to the success of this practice is the fact that Dr. Hayes is qualified through extensive training and 35+ years' experience. He takes the time to adequately evaluate each patient and to listen and answer a patient's questions. He ensures each patient is given ample time to be properly evaluated and treated with dignity. No question is too trivial. Dr. Hayes feels that no appointment is completed until all patients' questions are answered and they fully understand the treatment plan.
Dr. Hayes is additional current credentials:
Diplomate of the Academy of Integrative Pain Management — Advanced Certified Pain Practitioner
Diplomate of the American Board of Preventive Medicine (Board Certified in Occupational Medicine)
Board Certified the American Board of Addiction Medicine
Diplomate the American Board of Medical Acupuncture
Fellow of the American Academy of Disability Evaluating Physicians
Fellow of the American College of Occupational and Environmental Medicine
Fellow of the American Academy of Medical Acupuncturists
Certified by the American Board of Independent Medical Examiners
Certified Medical Review Officer