Drug-free, non-surgical chronic pain management physicians and Suboxone doctors in the Greater Philadelphia area
NEW! Suboxone Implants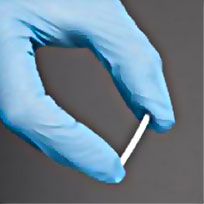 Now available: Implantable SUBOXONE
(buprenorphie)
that lasts for up to six months. Dr Hayes is one of the only licensed, board certified addiction physicians to implant the buprenorphine in Pennsylvania, using ultrasound guidance for precision placement and maximized effect. This simple procedure involves placing the implants under the skin on the inside of the upper arm, and is performed right in the office in about 25 minutes.
Contact us for more details!
If you suffer from chronic pain, you know it can have a major impact on your life. Even simple tasks in day-to-day living can be daunting, and you may be discouraged from participating in activities you love. Often one of the greatest difficulties in dealing with chronic pain is finding a conveniently located pain management doctor with the genuine expertise and experience needed to treat this often complicated — but treatable — condition.
Meet Dr. Joseph T. Hayes, Medical Director for the Hayes Center for Pain & Addiction. Dr. Hayes has been treating patients with chronic pain since 1998, and is expert in the areas of:
Chronic pain of the neck, spine, low back, shoulders, hips, knees, and other joints
SUBOXONE® for treating opioid addiction
Dr. Hayes specializes in non-surgical and non-invasive approaches and long-term relief from chronic pain. With offices serving the greater Philadelphia and South Eastern Pennsylvania, Dr. Hayes treats chronic pain in Montgomery, Bucks and Chester counties. Patients are also referred and visit from the neighboring central NJ areas in Princeton, NJ and Mercer, Middlesex, Hunterdon, Burlington counties.
Chronic Pain Management

Dr. Hayes is a licensed board certified physician. He is the only credentialed Advanced Certified Pain Practitioner who is Board Certified in Addiction Medicine in Pennsylvania. Chronic pain is classified as pain that lasts for more than three months, and many times, this can be pain that lasts for years. It is very complex and involves a much more complicated series of nerves and neuromodulators than acute pain does. Consequently, therapies need... More >>
Suboxone

Dr. Hayes is a board certified in addiction medicine and holds a valid DEA license to prescribe Suboxone. Suboxone is the first opioid medication approved for the treatment of opioid dependency and addiction in the privacy of your doctor's office. Suboxone can help you stop misusing opiates and help you rebuild your life... in most cases, patients can take Suboxone home. More >>
Acupuncture

Dr. Hayes is a licensed board certified medical acupuncturist. Acupuncture is a method of encouraging the body to promote natural healing and to improve functioning . Dr. Hayes is specially trained to perform dry trigger point therapy using acupuncture needles and also uses a hybrid of physical medicine and acupuncture called Percutaneous Nerve Stimulation (PENS). More >>
COMMON DISORDERS TREATED
We specialize in chronic pain of the neck, spine, low back, shoulders, hips, knees, and other joints. We have very successful treatments for treating carpel tunnel syndrome, sciatica, complex regional pain syndrome (CRPS), RSD, neuralgias, post hepatic neuralgia, diabetic peripheral neuropathy, arthritis, and menstrual disorders. We have a very active headache clinic which specializes in migraine headaches using noninvasive techniques which can be used in pregnant women or women wanting to become pregnant.
Chronic Pain Management in the Greater Philadelphia, commutable from Central New Jersey Areas
The Mercy Suburban Medical Center
Medical Arts Pavilion
2705 DeKalb, Pike Suite 307
East Norriton, PA 19401
Office Phone - 610 757 1035
Get Directions