About The Hayes Center for Pain & Addiction
The Hayes Center for Pain & Addiction offers a very unique service to its patients. The Medical Director, Joseph T. Hayes M.D., is Board Certified in Addiction Medicine and is an Advanced Certified Pain Practitioner. His 30 years plus experience and these dual certifications qualify him to treat the most complicated chronic pain problems as well as addressing the issues of opiate dependency and addiction. He ensures each patient is given ample time to be properly evaluated and treated with dignity. No question is too trivial/ Dr. Hayes feels no appointment is completed until all of the patient's questions are answered, and they fully understand the treatment plan. Dr. Hayes is qualified through training and experience to employ modern, non-invasive pain management services as well as employing complementary medicine such as acupuncture. Many of the patients who have success at the Hayes Center for Pain & Addiction have either had unsuccessful surgery, are not surgical candidates but have chronic pain issues, or been treated unsuccessfully with a number of other therapies including epidural injections, facet joint blocks, nerve ablations, etc. and still suffer with chronic pain.
Dr. Hayes is a licensed, residency trained, board-certified physician with over 30 years of experience in pain management. He is also a licensed, board certified medical acupuncturist who trained at the prestigious Helms Institute at UCLA Medical School. He also holds a Masters of Public Health degree from the University of Medicine and Dentistry of New Jersey and a Masters degree from the New Jersey Institute of Technology.
Dr. Hayes is very compassionate and understanding of his patients. Many of his patients have been seen by other physicians but have failed to find a method to successfully deal with their chronic pain. As a public health physician, Dr. Hayes knows that chronic pain is the number one reason why patients see doctors. He also recognizes that surgery and invasive procedures often fail to produce an end to chronic pain, and many patients are often put on "unsafe" doses of medications including opiates. " Dr. Hayes uses unique, safe, painless, and highly effective methods of reducing or eliminating pain. The Hayes Center for Pain & Addiction is not an "opiate clinic". While it is important to Dr. Hayes that he improve the quality of life and the activities of daily living for his patients who are suffering with chronic pain, he is equally committed to providing treatments that avoid chemical dependency and/or addiction. As an addiction specialist, Dr. Hayes' program ensures that patients receive effective treatments while avoiding any significant risk. He will see you as a first time consultation or work in concert with your personal physician.
Dr. Hayes is additional current credentials:
Diplomate of the American Academy of Pain Management — Advanced Certified Pain Practitioner
Diplomate of the American Board of Preventive Medicine (Board Certified in Occupational Medicine)
Board Certified the American Board of Addiction Medicine
Diplomate the American Board of Medical Acupuncture
Fellow of the American Academy of Disability Evaluating Physicians
Fellow of the American College of Occupational and Environmental Medicine
Fellow of the American Academy of Medical Acupuncturists
Certified by the American Board of Independent Medical Examiners
Certified Medical Review Officer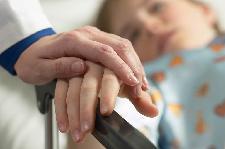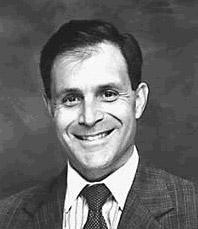 MISSION STATEMENT
HCPA is a quality driven, comprehensive, multidisciplinary pain practice committed to clinical excellence by delivering innovative pain management services to our patients. This is truly a unique practice since it is focused on all types of chronic pain with a broad spectrum of treatments. We are committed to providing the best outcomes to achieve an acceptable quality of life and to assist our patients in maximizing their activities of daily living while minimizing risks or adverse effects.
The Hayes Center for Pain & Addiction (HCPA) is located in the Greater Philadelphia Area and offers safe, painless, and highly effective methods of eliminating pain without surgery or drugs.
HCPA CORE VALUES
INTEGRITY
We demonstrate integrity every day by providing the highest ethical standards, ensuring our actions follow our words.
CLINICAL EXCELLENCE
We combine the latest advances in non-interventional pain management. We strive to achieve the best clinical outcomes to improve quality of life and increase activities of daily living while minimizing any risks or adverse effects.
COMPASSION
We ensure that every patient is treated with dignity, kindness, and respect. Our compassion expands beyond our patients and into the community.
SERVICE AND CARE
We provide unparalleled service and care that exceeds the expectations of our patients and referring physicians. Our average appointment is 45 minutes. Our on time rate is over 95 %. In other words, you have a 95 % change of being seen within minutes of your appointment.